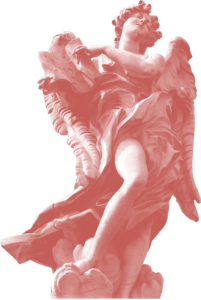 Early in developing parish cemetery strategies, we initiated conversations with bishops, finance directors, diocesan cemetery program directors, and pastors of parishes with smaller cemetery responsibilities.  The consensus among bishops and other diocesan leadership was that parish cemeteries were a Pandora's Box that would be best if left unopened and untouched. 
Yet, the response by priests in the first parish cemetery workshop we offered in the Diocese of Wheeling-Charleston was Thank God you are here, but where were you 25 years ago?
Two factors motivated developing strategies and materials to help those with parish cemetery responsibilities: my memory as a six-year old's experience with his widowed grandmother teaching me prayer for the dead in a parish cemetery; and my 14 years devoted to Mount Kelly, a small cemetery owned by Sacred Heart Parish in Dearborn, Michigan. 
From those two motivators came a strong and firm belief that the parish cemetery, of which there are more than 6,600 in the United States, remained an untapped but essential element in the Catholic belief of eternal life beyond the grave, and the worth of prayer for the dead.  Today, among alienated Catholics, their beloved deceased family members buried in parish cemeteries even from the grave, are offering Evangelizing opportunities.   
Applying the Mission Statement for Catholic Cemeteries, it became clear that the parish cemetery was also the perfect environment to implement paraclesis (comfort) and catechesis, the two additional motivational elements of the post-Vatican II Mission Statement for Catholic cemeteries.  The parish gifted with a small cemetery has new opportunities.  All that was required was a definition of needs, easily understood strategies, and tools to satisfy them.
Still, much broader and deeper exposure and experience was required before being able to undertake the development of responses with the widest application to diverse audiences with parochial cemetery responsibilities.  Support was provided by parish cemetery engagements with the (Arch)Dioceses of Wheeling-Charleston, Boston, Newark, Trenton and Metuchen in New Jersey, Madison in Wisconsin, St. Paul & Minneapolis, Burlington in Vermont, Saginaw and Gaylord in Michigan, and Sioux Falls in South Dakota.
With 25 years of parish cemetery involvement in these eleven (arch)dioceses upon which to rely, 2015 became the year to devote serious time to organizing and writing The Toolbox for Parish Cemeteries.  The Toolbox consists of six manuals: Administration, Self-Evaluator, Care Fund Evaluator, Rules & Regulations, Policies & Procedures, and Resources/Forms.
To assure that it complied with best Catholic practices, The Toolbox was submitted to The Leadership Roundtable, a Catholic organization committed to both accountability and best practices in Catholic dioceses, parishes, and other affiliated groups.  The Roundtable is also committed to facilitating a greater involvement of lay leadership.  The Toolbox was immediately certified as supporting best Catholic cemetery practices in the United States.
The Toolbox for Parish Cemeteries was designed and prepared to enable maximum involvement by the Catholic laity.  The manuals were written with a recognition that Catholic cemeteries, especially those associated directly with parishes, are a lay apostolate.  Who better to care for them than members of the families of those interred in these facilities?
A separate website, www.catholicparishcemeteriesus.com has been prepared to more fully describe and explain all the elements of The Toolbox for Parish Cemeteries.  Pricing and an order information/form are also provided on that website.